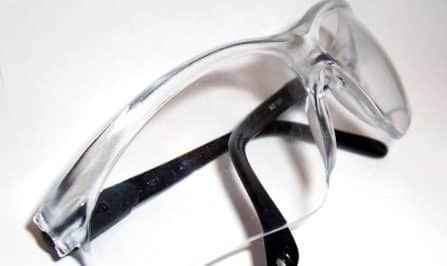 14 Apr

Proper Handling of Calcium Chloride

Calcium Chloride is refined from naturally occurring brine material. This material is relatively low in toxicity and should present no unusual hazards to environment under most circumstances. Calcium Chloride presents the same handling concerns as other inorganic chlorides, such as sodium chloride. Reasonable handling, care and cleanliness, in addition to the use of personal protective equipment, should be sufficient to prevent injurious contact under normal operating conditions.

Here are a couple handling and protective gear questions we get from customers.
What if an employee gets LIQUIDOW™ in their eyes?
Because calcium chloride is a concentrated inorganic salt, it may cause moderate to severe eye irritation with possible corneal injury. Contaminated eyes should be flushed thoroughly with a high quantity of flowing water for at least 15 minutes. Prompt medical attention is recommended. Proper eye protection is recommended during handling.
What if an employee gets LIQUIDOW™ on their skin?
Short, single exposure is not likely to cause significant skin irritation. Repeated or prolonged exposure may cause skin irritation or even a burn. Calcium chloride is not likely to be absorbed through the skin. However, where skin contamination does occur, the affected area should be flushed thoroughly with plenty of water while removing contaminated clothing. For best protection, use a good rubber-type glove. In some cases, a glove that will cover up to elbows or above may be the best option.
Users of LIQUIDOW™ Calcium Chloride should abide by all local, state and federal laws and regulations concerning air and water discharge. For complete health hazard and handling information, see the Safety Data Sheet (SDS) for the specific calcium chloride product.